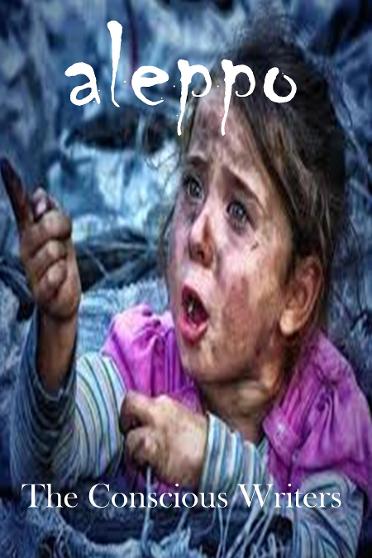 In this offering you will have the opportunity ti listen to the voices and the perspectives of a collection of conscious global writers and poets. We at Inner Child Press feel that it is crucially important that the cries of our fellow human family members are heard. There are many challenges that humanity faces, all put upon its self by its self. Many of us take different positions on what is transpiring globally, and that is alright. But, none should have to suffer the consequences put upon us by the Elitists, Bankers, Governments and other institutions who have no regard for life.
Aleppo is but one example of the unnecessary woes our politics and policy has yielded. Across the globe, around the world there are many examples of oppression, violence and other unrequited ills.
In conclusion, we only ask of you that you consider the words herein and perhaps join us and lend your voice unto the struggle for decency amongst each other.
Bless Up
Bill
Inner Child Press
Building Bridges
We are the World - Michael Jackson - YouTube.MP3