Professional Writer's Services
by
Hülya N. Yılmaz, Ph.D.
Celebrating International Poetry Month
~ SPECIAL PACKAGES FOR APRIL ~
WITH ALL REGULAR PRICE-EDITING SERVICES
Foreword or Editor's Note: $50.00
Press Release and Foreword: $75.00
Press Release and amazon Review: $80.00
for more information contact me at :editorphdhulyanyilmaz@gmail.com
editorphdhulyanyilmaz@gmail.com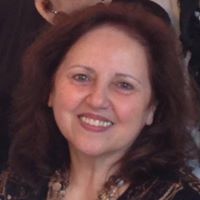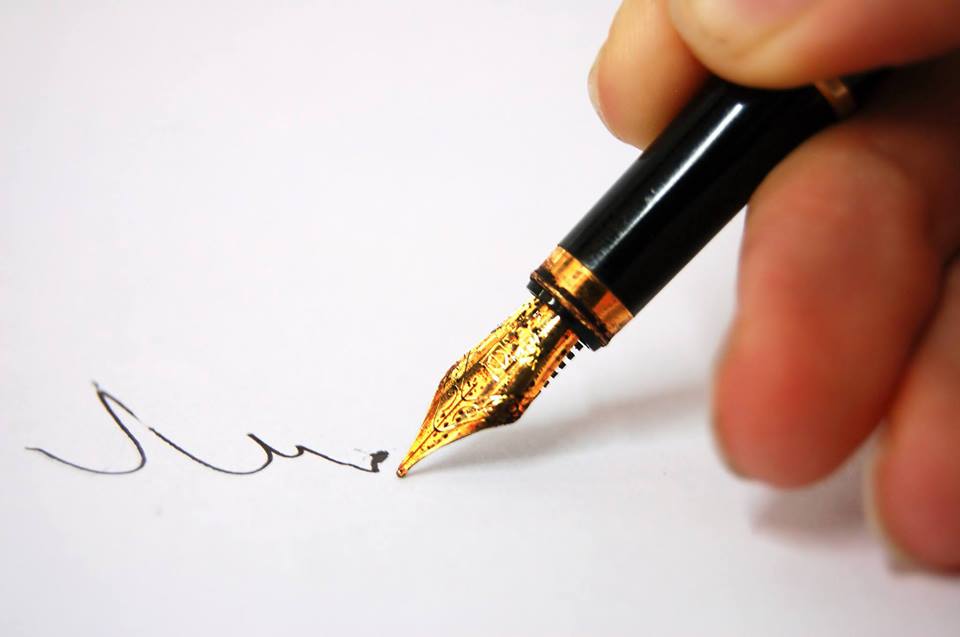 Dr. Hülya N. Yılmaz, a Liberal Arts college professor, holds a Ph.D. from The University of Michigan and has a thirty-seven-year long teaching experience in the fields of German, Comparative Literature and Turkish studies – with prominent concentration on advanced-level composition writing within the perimeters of English and German. After her doctoral promotion, she authored Das Ghasel des islamischen Orients in der deutschen Dichtung (The Ghazal of the Islamic Orient in German literature), a research book in German by Peter Lang International Academic Publishers (link below). This scholarly work – on literary reflections of cross-cultural influences between the West and the Islamic East – constituted a groundbreaking study for the time. Her smaller research projects have appeared in various academic journals. Her invited book chapter with her analysis and critique of the political novel by the 2006 recipient of the Nobel Prize for Literature – the controversial Turkish novelist Orhan Pamuk – was published by Palgrave Macmillan, one of the most prestigious publishers in the field, under the title, "The Imagined Exile: Orhan Pamuk in His Novel 'Snow'," in Global Perspectives on Orhan Pamuk. Existentialism and Politics.
A published writer with membership in the Academy of American Poets, Dr. Yılmaz authored Trance, a collection of poems in English, German and Turkish (inclusive of her English translations of the foreign language poetry) by Inner Child Press, Ltd. (December 12, 2013) – her debut book of non-scholarly content. Her poetry and short prose (essay, foreword, epilogue, preface) appeared in several Inner Child Press and other publications. She served as editorial consultant for literary manuscripts and has considerable experience in manuscript and book evaluations and critiques. Dr. Yılmaz is a member of the Editorial Freelancers Association. She has also extensive experience in literary translations between English, German and Turkish in any direction.
As a professional writer, there are times when an unfulfilled obligation is not being addressed in honor of our readers and fans. You may ask what that may be . . . well, it is simple . . . OBJECTIVITY! Many times, as writers we may believe our inspiration and our message are enough . . .not so. Clarity is an integral part of how we are perceived and finally evaluated as a competent writer. It is essential to not only have a good story, but to also be clear in language use and in story development.
The services I offer are to help you achieve a level of excellence so that your work is not easily dismissed as less than substantial. I am a published author with membership in the Academy of American Poets and a professor of languages and literatures at The Pennsylvania State University. I served as editorial consultant for scholarly manuscripts and have considerable experience in manuscript and book evaluations and critiques (for samples, please visit my webpage at
http://www.writerandeditordryilmaz.com

I am a member of the Editorial Freelancers Association. English, German and Turkish are languages I have thorough command of and I am fluent in literary translations between these languages in either direction.
I provide services for your manuscripts and your books to include four basic levels that are a must for the "Professional Writer". They are:
· Evaluation
· Critique
· Editing
· Ghostwriting
Description of Each Service
Evaluation
Written

(a minimum of two manuscript pages)
No corrections or correction suggestions
Identification of you and your unpublished manuscript
A succinct summary of your work's essential contents and main ideas
Recommendation for a most perceptive target audience
Critique
Written

(no minimum or upper limit for the critique text; mostly, within six manuscript pages)
No corrections or correction suggestions
A detailed assessment of your unpublished manuscript
Critical insight into the strengths and weaknesses of the writing
An elaborate analysis of all the aspects of your work
Suggestions for improvement in view of your targeted reader
Editing*
Basic Copy editing

(unacknowledged)

Review of your manuscript with a line edit to correct typographical errors and to ensure consistency in
~ Grammar
~ Punctuation
~ Spelling
~ Two drafts
Comprehensive Copy-editing

(acknowledgement to be printed in your final work per book publishing industry standards) :
Review of your manuscript to provide recommendations on elements of writing, including . . .

~ Structure
~ Plot Flow
~ Characterization
~ Tone
Review of your manuscript for consistency in
~ Grammar
~ Spelling
~ Punctuation
~ Three drafts
*The sources for each type of editing are The Chicago Manual of Style, the preferential style guide in the book publishing industry and The New Lexicon Webster's Dictionary of the English Language. For the individual track changes, I use the Microsoft Word Track Changes feature.
Ghostwriting**

(unacknowledged)
Blogs
Articles
Books
**Ghostwriting entails either rewriting or creating a manuscript from the start. Due to its multiple-step author-editor communication needs, specifics will be determined per case.
Genres and Sub-genres
(no erotica)
Poetry
Fiction (no historical or science fiction
- Short Story
- Flash Fiction Story
- Novella
- Novel
- Autobiographical Fiction
- Fictional Autobiography
Turnaround Time
I will notify you in person, in case an extension to the deadline will prove to be of essence.
Each time frame below refers to the period after I receive your manuscript for my services. I add an additional week for work that includes styling.
Evaluation : Custom
Critique : Custom
Editing :
- Fewer than 10,000 words: 2 weeks
- 10,000-75,000 words: 3 weeks
- 75,001-115,000 words: 4 weeks
- More than 115,000 words: Custom
Ghostwriting: Custom
Guidelines
For "Evaluation" and "Critique," you will simply upload your manuscript in Microsoft Word or Rich Text Format (RTF). If you purchase any of the editing services, you will complete a questionnaire to tell me about areas of focus within your manuscript. I use the Microsoft Word Tracking Changes feature for all my editing. You will need Microsoft Word to view and revise your edited document. It will be your decision whether to incorporate my suggestions into your final manuscript. Ghostwriting involves communication between you and me that entails multiple steps. If you are interested in purchasing this service, please see my contact information.
After any services have been rendered, the work I complete for your manuscript or book will remain posted under "Published "Work" on my webpage (address given above)
For the purposes of promoting your work, I offer a bonus service by posting my completed work on your manuscript or book on my Facebook page for a minimum of one week https://www.facebook.com/editorphd.hulyanyilmaz. I also share my page posts on the same platform with prominent literary groups of which I am a standing member. Any other promotional steps will be under your control alone.
A contract with the Editorial Freelancers Association standards must be signed before a service begins.
I maintain the right to decline any manuscript before any agreement is made.
Fees and Payment
Based on the policy of professional editing and writing associations, I require full payment in advance for a first-time assessment. All payments must go through PayPal. For second-time or repeated assessments, I will send you an invoice at the end of each week of the turnaround time specified above for editing. Each bill will include time spent in actual editing plus time spent in conference and in directly related tasks.
Evaluation
· Poetry (per poem up to 250 words/one page poem): $2.00
· Fiction
- Short Story (up to 5,000 words): $60.00
- Novella (up to 10,000 words): $110.00
- Flash Fiction Story (up to 300 words): $50.00
- Novel
~ First ten pages: $45.00
~ First fifty pages: $250.00
~ Each additional ten pages: $50.00
~ Autobiographical Fiction/Fictional Autobiography
~ Partial Manuscript Evaluation (100-199 pages) : $3.75 per page
~ Full Manuscript Evaluation (minimum 200 pages) : $3.25 per page
~ Fiction Synopsis Evaluation (one page, single - spaced): $50.00

(includes reviewing up to three revisions)
Critique

· Per one-manuscript-page poem (manuscript page=250 words): $40.00
· Manuscripts of fewer than 50,000 words: $200.00
· 50,000 – 100,000 word-manuscripts: $350.00
· 100,000 – 150,000 word-manuscripts: $450.00
· Manuscripts with more than 150,000 words: Custom
Editing
· Basic Copy-editing
- Per manuscript page/250 words: $5.00
- Per poem (one poem per manuscript page): $3.00
· Comprehensive Copy-editing
- Per manuscript page : 250 words: $10.00
- Per poem (one poem per manuscript page): $6.00
Ghostwriting : 50¢ per word
Other Services
· Book Reviews (Fees and Turnaround Time: Custom)
· Professional Forewords and Introductions for Your Work (Fees and Turnaround Time: Custom)
· Press Releases (Fees and Turnaround Time: Custom)
· Translations Between English, German and Turkish (14¢ per word)
Hulya Web Editing Tips 1.mp3
Hulya Web Editing Tips 2.mp3
Hulya Web Editing Tips 3.mp3
Hulya Web Editing Tips 4.mp3
Hulya Web Editing Tips 5.mp3
Hulya Web Editing Tips 6.mp3
Hulya Web Editing Tips 7.mp3
Hulya Web Editing Tips 8.mp3
Hulya Web Editing Tips 9.mp3
Hulya Web Editing Tips 10.mp3
Hulya Web Editing Tips 11.mp3
Hulya Web Editing Tips 12.mp3