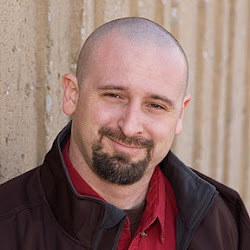 Orpheus Media Graphics
Contact
918.899.3397
Business Cards * Brochures * Book Covers
CD Covers * Stationary * Package Design
You Name it I will Design it.
E-Mail or Call for Free Consultation
1.authored.mitch@gmail.com
918.899.3397
Mitch has been dabbling with graphic design for more than ten years now. One of the first projects he completed was a brochure for his massage therapy training program. When he handing the program in the instructor asked him how much he paid for someone to create it for him. She had a hard time believing he had the talent to create a full color tri-fold brochure an the level of a professional. After a little convincing she finally said, "You know I cannot give you more than 100% on this project".
His thought was to create a brochure he could use professionally after graduation. He did not count on the expense of having them printed. The cost was two dollars per brochure unless ordered in bulk and printed on an offset printing machine. That first brochure opened the way to design brochures, business cards, information slicks, and documents for business use.
Mitch does not just include the necessary information such as Name, Address, and Telephone, he gets a feel for what you are trying to project. He can include your logo or help you create one, but he enjoys creating the emotional response of your purpose. He applies a certain psychology to the images he designs. He intends for the person who views his finished project to "understand" what the business is about and it's philosophy.
It was an natural transition, when Mitch began writing his own books, to design his own covers. When creating book covers, Mitch likes the use of symbolism to create a preview of what is found in the book, without revealing too much. It is important for the potential reader to have an emotional response. The one thing he hates to see is a book with an interesting cover that has little to do with the content within. What is the purpose to mislead a potential reader with something eye catching only to be confused or disappointed? It is possible to create something eye catching and specific to the story or a key aspect.