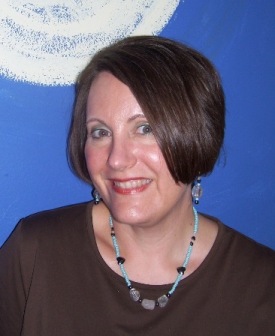 About the Author . . .
Regina Ann is a mother to three wonderful sons, entrepreneur, artist, poet, and student of life, Usui Reiki Master Practitioner & Teacher and Mediation Teacher. Having gained a reputation with those who know her as a person who lives on purpose, the books Optimize U and Optimize U – Upgrade 2011 were encouraged to serve as a guide to living life on purpose. Regina offers Whole Wellness Consulting balancing body, mind spirit through Resonance Healing. Appointments can be scheduled online at ResonanceHealing.blogspot.com
I Am
– a Student of life; blessed to be mother to three wonderful boys;
– Entrepreneur & Founder of multiple businesses including Resonance Healing;
– Usui Reiki Master Practitioner & Teacher;
– Temporal Trauma Release Master Practitioner & Teacher;
– Whole Wellness Consultant;
– Trained as a Shaman;
– Author of "Optimize U", and upcoming books "Poetic Essences" and "A Journey To Healing Me"
– I am on a Passionate Mission to Empower Whole Wellness for All of Mind, Body, and Soul.
– My Purpose is to assist humanity in remembering their divine origins thereby bringing heaven to earth.
I Am
– Artist, Writer and Learner.
– I love music ~ listening, singing, dancing, feeling the flow of it.
– The words of my heart and soul are my healing balm and, to my joy, touch others in the places where they are.
– I am on a journey ~ becoming the "me" I was created to be.
– Shining love and light for all clearly to see.
http://etherealgarden.blogspot.com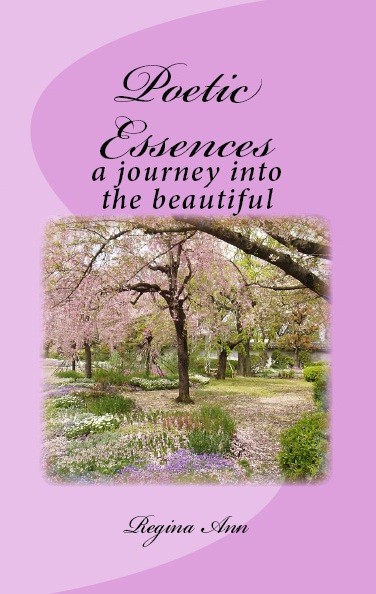 Poetic Essences invites you on a poetic journey into the beautiful. A compilation of Author Regina Ann's most sought after poems and Today's Truisms read globally on a daily basis. Enjoy the flow of beauty as prose is transformed from blooming bud to vibrant flower.
Regina Ann has been writing poetry throughout her "Life Journey". She has used her Poetry as a Healing Balm, a Guiding Light, a Reflective Mirror, and a means of delivering Divine Messages for her Self as well as many others. Her Gift of Poetry ushers forth a Considerable Measure of Joy, Peace, Love and Blessings for many.
take a moment to enjoy the journey ~ into the beautiful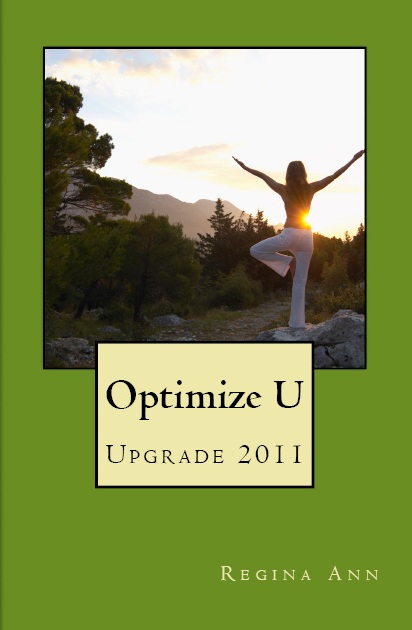 Optimize U – Upgrade 2011 offers a straight forward approach to awaken and equip you to achieve the success you envision for yourself. Written as a true workbook, Optimize U – Upgrade 2011, guides you through the process of creating your vision to planning for and realizing the success you desire. Built on the original foundation of Optimize U, Upgrade 2011 includes insights and lessons learned over the past four years for an upgrade in your success optimization software.
Vision is a vivid mental image of what and where you want to be in the future.
Purpose is an anticipated outcome that is intended or an action that determines your planned objective.
SUCCESS is a favorable or desired outcome.
Purpose Pearl: Purpose is both a noun and a verb ~ purpose is a journey and a destination.
Optimization begins with U
Create your vision ~ equip yourself ~ realize your success!
Resonance Healing
healing ~ body, mind, spirit
schedule online at
Usui Reiki
Aromatherapy
Raindrop Technique
Young Living Oils
Ind. Dist # 1226345

I Am Phoenix

I Am Phoenix
see me soar
across darkened sky
lighting the night
the fires
which birthed me
only served
to intensify
the light
burning inside
that all may see
the sparks of love
I leave behind
as I fly high
on the wings
created for me
that I may be
that which I am
~ I Am Phoenix
~*~ Regina Ann
4/28/2011
Today's Truism
Those giants you battle
Fade in The Light
Fall to The Truth
Become New with Love
~~~~~~~~~~~~~
May you
Shine The Light
Carry The Truth
Demonstrate Love
to the giants you battle
that you may be victorious
~ Sat Nam
~*~ Regina Ann
4/27/2011

Sit Here

Sit here
just a moment
in the stillness
with me
listen
can you hear it?
can you hear
your heart beat?
can you hear
as breath leaves
as you breath in again?
can you hear me?
here I am
here
in the stillness
in the quiet
between breaths
here in the silence
between
each heart beat
sit here
just a moment
won't you sit here
with me?
sit here for a moment
for I long
with you to be
in the stillness
in the quiet
just a moment
you and me
~*~ Regina Ann
2/15/2011