Shambhabi
The Third Eye Imprint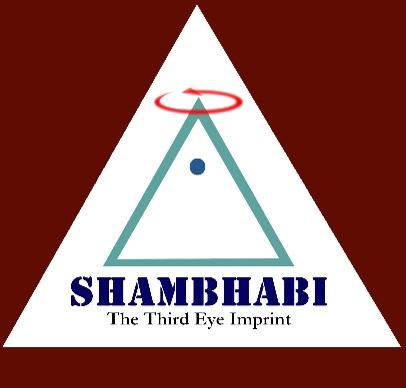 Shambhabi – The Third Eye Imprint is a publishing & distributing house based in Calcutta, India, and it has been founded by Kiriti Sengupta. The organization is being governed by Bhaswati Sengupta & Prabir Roy. Shambhabi encourages budding poets and writers, and it traditionally publishes the known authors.
For any query write to . . .
Kiriti Sengupta is a bilingual poet and translator in both Bengali and English. He is the author of the bestselling title, My Glass Of Wine, a novelette based on autobiographic poetry. Kiriti's other works include: My Dazzling Bards (literary critique), The Reciting Pens (interviews of three published Bengali poets along with translations of a few of their poems), The Unheard I (literary nonfiction), Desirous Water (poems by Sumita Nandy, contributed as the translator), Poem Continuous – Reincarnated Expressions (poems by Bibhas Roy Chowdhury, contributed as the translator). Reviews of his works can be read on The Fox Chase Review and Reading Series (U.S.A.), Muse India, and in The Hindu Literary Review. A few of his books are placed in the Ryerss Museum & Library, Philadelphia, Pennsylvania. Epitaphs is his third attempt in editing anthologies of poems, while the other two are, Scaling Heights, and Jora Sanko – The Joined Bridge.
"Kiriti Sengupta's short poems like 'Celluloid,' 'First Lip,' and 'Memorandum Of Understanding' mirror the Japanese Haikus, grasping the mystery and miracle of life in a cryptic idiom."
An excerpt from the review of Jora Sanko - The Joined Bridge, published in in The Hindu Literary Review on September 7, 2014.