If you are familiar with Inner Child Press, you would know that we have published a myriad of Anthologies showcasing the voices of poets from all over the world . . . and we intend on continuing to do so. One of our pride and joys has been The Year of the Poet which we have been publishing on a monthly basis since January of 2014.
There is a very simple reason we have chosen this path. We at Inner Child Press feel that everyone has something to say, and in a world fast approaching eight billion souls, there is someone out there who needs to hear what is being spoken, whether it be through poetry, prose of otherwise. We not only seek to empower the individual the individual who are, or are becoming authors, but that of the readers who would indulge in the words being shared.
I personally have learned throughout my writing career, that poetry unlike any other writing form has the ability to build cultural bridges. With the global marketplace and the internet, there is almost no place that can not be reached in our wonderful world. Additionally i must add that far too often, the various cultures from the various lands do not always have the opportunity to share themselves with each other. This is the purpose of this particular offering and many others we have published. The goal is simple . . . poetry from a humanitarian perspective reveals our commonness as opposed to our differences. To reiterate, our vision is to build bridges between you and i regardless of who we may be or think we may be as human beings.
william s. peters, sr.
Author, Publisher
Inner Child Press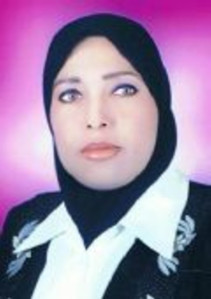 Faleeha Hassan was the Project Manager for this offering. Faleeha is a phenomenal Writer, Poet, Teacher and Human Being. I first met Ms. Hassan by way of FaceBook when she submitted her work to be considered and subsequently published in our monthly offering, The Year of the Poet. Since then, we have moved forward to develop a working relationship that led to this particular idea of featuring the voices of various poets from Iraq. We at Inner Child Press are very excited to bring this, what we think to be profound offering to you, to the west, to the world.
This project was challenging at times as we navigated between the Western and Arabic styles of writing and formatting the book. Without Faleeha at my disposal, this offering to the world would have never come to fruition.
Faleeha i am thankful for you and your magnificent humanity and dedication.
Gil Scott-Heron - Peace Go With You, Brother.mp3