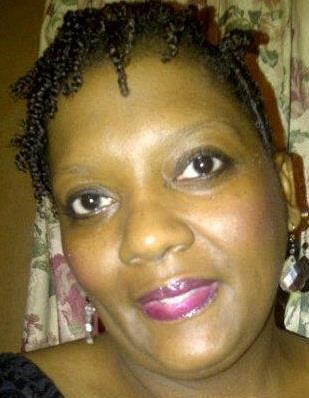 Cheryl D. Faison known as "Sublime Poetess" a moniker she diligently works to live up to has a passion for Writing and Expressing herself. Cheryl discovered her muse at age 8. She's a versatile writer but her first love is poetry. Her poetry appears in various anthologies and she has been instrumental in the publishing of many others and is now taking time out to publish her own poetic offering to the world.
Cheryl is also a Radio Talk Show Personality and the creator of "Poetry Pyramid" which is an affiliate of the Inner Child Radio Network. She just recently began a second talk show "Conversations with Cheryl" on the Inner Child Radio Blog Talk Station. The focus of the new show is on "Consciousness" of the Human Condition around the Globe. Cheryl interviews various Persons and Social Artist who are also Activist in the Global Community. Some of her most recent interviews have included internationally acclaimed Poet & Activist, Monte Smith the Street Poet founder of Red Bull Word Clash, the largest street poetry event in the world & Hip-Hop Educator & Activist Professor Solomon Comissiong, Gabe Rosales Musician and Activist of The Universal Zulu Nation, Prison Reform Movement and the global Anti-Injustice Movement.
Cheryl credits much of her success and motivation on the influence of her Mentor & Producer William S. Peters Sr., a.k.a Bill a prolific writer himself who is the CEO and Founder of Inner Child Radio & Inner Child Press. "I've learned a great deal about myself outside of being a writer and a poet from my experiences working with Bill especially when we compiled the powerful, must read anthology "A Gathering of Words, Poetry and Commentary for Trayvon Martin." Bill trusted me and gave me great authority on the creativity and content. "A Gathering of Words…" is my first real literary baby and has shown me even more so how we as Artist, Poets & Writers have an obligation to use our gifts to speak for the voiceless, the helpless, the marginalized in society…to keep the social "consciousness" going. We must do so even after the news media abandons a tragedy such as the senseless gun violence that took the life of Trayvon Martin. It appears Trayvon was just an innocent teenager armed only with tea and Skittles." Cheryl is continuing her message of social "Consciousness" soon by releasing another Poetic Anthology which will be in honor of and dedicated to the memory of Troy Davis, a man put to death but whose guilt brought up very reasonable doubts and put the death penalty at the forefront of the world in September 2011. These publications and more featuring Cheryl's work are available online from Amazon and Inner Child Press.
Currently the Alabama Native makes her home in Birmingham a few hundred miles from her modest upbringing in the Norman Rockwell type town of Elba...a tiny South Eastern Alabama town near the Gulf Coast. She spent most of her childhood there with the exception of her early years shortly after birth until about age seven in Los Angeles, Californa.

Cheryl says "I enjoy meeting people from all walks of life and cultures because I think these are valuable experiences to enhance understanding and tolerance especially the personality and talents of creative persons such as myself."

Cheryl shares her thoughts specifically about her role as a Poet & Poetry..."I take my role as a Poet very seriously…I see myself as a welder of words so I attempt to forge the most useful, well-crafted tool I can skillfully make. I know once I have completed its forging…the composition, contents, shape, impact and usefulness of my words will withstand my own lifetime. I work tirelessly to create the most profound literary work ever crafted still no matter how many compliments and accolades I receive for my work I am always humbled, graciously accepting the positive comments as a nod to continue to strive for more…to forge a more perfect poem. I believe The Creator embedded in me a unique treasure and gift to be shared with the world through my poetry so I am always happy to share. I feel a true Poet can never be selfish because selfishness goes against the natural order of creativity in my opinion." And as far as Poetry itself Cheryl goes on to say, "I believe Poetry is one of the most revolutionary of the arts because literature has always existed in human communication from the Dead Sea Scrolls, The Holy Bible, The Egyptian & Mayan hieroglyphics, Homers Iliad even the African Griot's or Storytellers known in today's society as Spoken Word Artist. These expressions of literature have existed in all cultures in one form or another and Poetry is one of the most popular forms we can use sincerely to express ourselves. Poetry is timeless and inspirational just like song, dance, drawing and painting. Personally Poetry is the music in my world daily…Poetry is my most trusted confidant and constant companion, I never go anywhere without her."