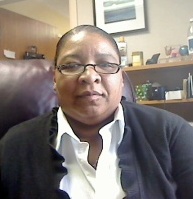 The Anthology division of Inner Child Press International is here to bear witness to you and the world. The goal is to gather work on any variety of themes and present the same to a global reading audience. There are many sustainable themes already in place and together we will add new ideas, new collections and new voices.
The anthology format is ideal for new and established writers. It gives you the wings to not only add to your writer's bibliography but also to experience corporate writing in a community. Our vision is to be engaged in the life that surrounds us and that we are intimate with. The intent is to utilize our collectiveness to give sound to those that cannot speak for themselves and voices to that which have none. Justice, activism, healing, love, anger and many more themes can be explored from the walks that we share as well as those that we experience alone.
We welcome all suggestions and it is your ink that provides this division with a viable and active enrichment to the Inner Child family concept. It is not enough to think outside the box. In my position as the director of this effort, I am here to listen as we continue to produce anthologies where there is no box.
Statement of Intent

We, Inner Child Press International are great supporters of Writers and Poets. One of our contributions to the World of Literature is to provide a forum through Anthologies which allows any and all Writers / Poets to participate and be published. We invest a great deal of our Time and Financial Resources in support of this Vision of empowerment to our Writing and World Community.
Inner Child Press International thus far has not participated in any "Pay-For" Anthological Collections like so many of our contemporaries. Additionally, we will not utilize our resources to provide you "FREE" or "Complimentary" copies. However, if the Cost of production continues to spiral upwards while the "Product Support" Flat-Lines we may come to a point of having to make this difficult decision of to either assess Entry Fees" or cease our involvement in the "Free Anthology" dynamic.
We believe that at some level, you the Writer / Poet must make the personal commitment to support your self and your own journey. This can be accomplished with not only the purchase of the Anthologies that includes your writing, but the purchase of your fellow Artist's work and the sharing of the Links as to where these offerings may be procured. "Charity Starts At Home"
Inner Child Press Internaional will always strive to support this vision by making Copies of all Anthologies available at "Reasonable" Below Market Prices. Support "Your Self" before you ask that of Us or Others.
Thank You
Inner Child Press International
Notice
Anthological offerings will not be subjected to editing by Inner Child Press International. Many of the writings in our anthologies have been translated from a variety of world languages. Our all-inclusive focus is to maintain the authenticity of each author's voice.
hülya n. yılmaz, Ph.D.
Director of Editing
Co-Chair ~ Inner Child Press International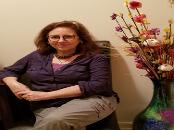 Disclaimer

In submitting your work for these Anthologies / Collections you are granting Inner Child Press and all of its affiliates use of your work in connection to this offering and promotional purposes only. We do not and will not retain any rights on your creative property other than as stipulated above.
Wholesale Dealers and Distributors Welcomed
or