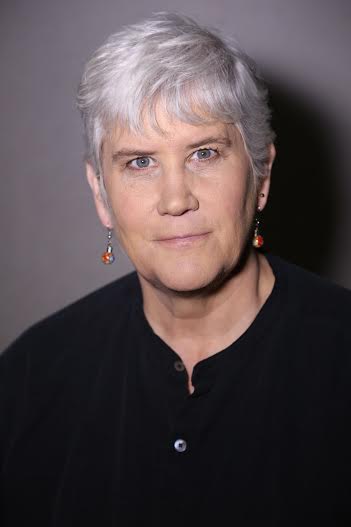 Managing Editor
Inner Child Magazine
Kimberly is not only the Managing Editor of Inner Child Magazine, but is also a long standing member of the Inner Child Poetry Posse, which publishes the monthly book, The Year of the Poet, an International offering. She is an award winning poet and writer, Kimberly has contributed to over 85 books. She is has one solo book of poetry, Live Like Someone Left The Gate Open and has contributed poetry to dozens of anthologies including The Year of the Poet; I Want My Poetry To; Hot Summer Nights; World Healing-World Peace; Paper Nautilus 2012; Music, Carrier of Intention in 49 Jewish Prayers; Inspired by Gandhi; Women Building the World, A Poetic International Women's Day Collection; 30 Poems in 30 Days: Writing Prompts & Poems from Tiferet Journal; Valentine's Day Anthology; Trees, Healing, and You; Healing Through Words; and many more.
Her special interest in ways to heal the brain and chronic pain is reflected in her books: Parkinson's Alternatives: Walk Better, Sleep Deeper and Move Consciously, Solutions from Nature's Sensational Medicine; Regain Your Balance: Ataxia Solutions from The Nerve Whisperer, Find Health and Healing in Six Complementary and Alternative Medicine Arenas; Balancing the Sleep-Wake Cycle: Sleep Better, Learn Faster, Contribute More, and Enjoy Life to Its Fullest; The Rhythm Cure, Diabetes Sensational Medicine Solutions, Reconnecting to the Cycle of Self-Awareness; Our Fractal Nature, a Journey of Self-Discovery and Connection Psychology Meets Science; and her columns—Second Nexus, 5 Best, Spokane Favs, LinkedIn Pulse, Reform Judaism Blog, Community of Humanity, and Healing Through Words.
An award winning photographer, Kimberly's photographs are featured in books as diverse as You're Ok, Your Dog's Ok; Unique Oregon: A Guide to the State's Quirks, Charisma, and Character; Japan, Countries of the World; Butterflies: How to Identify and Attract Them to Your Garden; Gardening in Small Spaces and many more.
Life spirals. As a 28-year-old photographer, Kimberly Burnham appreciated beauty. Then an ophthalmologist diagnosed her with a genetic eye condition saying, "Consider what your life will be like if you become blind." Devastating words trickling down into her soul, she discovered a healing path with insight, magnificence, and vision. Today, a poet and neurosciences expert with a PhD in Integrative Medicine, Kimberly's life mission is to change the face of global brain health. Using health coaching, poetry, Reiki, Matrix Energetics, craniosacral therapy, acupressure, and energy medicine, she supports people in their healing from brain, nervous system, chronic pain, and eyesight issues.
~ * ~
Contact Kimberly at InnerChildMagazine@gmail.com or her website www.nervewhisperer.solutions or Amazon page www.amazon.com/Kimberly-Burnham/e/B0054RZ4A0