Mission Statement
Greetings,
Many writers have something to say that they wish others to hear. Unfortunately the "disconnect" appears in our abilities to attract the attention of our prospective markets, and others who would benefit from our words. Publicity is an essential component to achieving this end.
We at Inner Child Press, ltd. have modeled our programs to empower the author. We have departed from the traditional concept of publishing where the Publisher or the "Middle Man" reaps the benefits of our/ your labor and creativity. Our platform pays the Author a very healthy 75% royalty of the profits from the sales of their books. With this in mind, it becomes evident that we do not maintain a budget for individualized publicity, promotion or marketing. We have chosen to take a passive stance in that area. As a publisher we have experienced that most authors do not understand the impact they may have with the dissemination of their works. But, like we have always said, "who may better represent the essence or impact of their thoughts and spirts through words than the "Creator" themselves . . . the one who wields the pen".
With this in mind, we at Inner Child Press have taken a huge step forward to assist you and our authors further into the world at large by creating a sector which specializes in publicity. At this moment, this time i take extreme pleasure to introduce you to our Director of Publicity, Ms. Deborah Smart.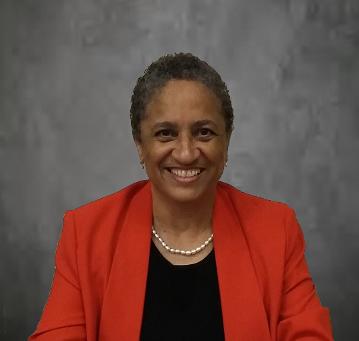 Deborah Wilson Smart is a Senior Publishing Editor and Producer with One Smart Lady Productions and lives in Newark, Delaware. She is an Author, Freelance Writer, Publishing Editor, Publisher and Coach. Ms. Smart founded Gladstone Publishing Services in 1998 as a mainstream publishing company; and One Smart Lady Productions in 2014 to address the Independent Publishing market. Deborah works with new and emerging authors to help them fulfill their dreams to become published authors.
Deborah was born and raised in the Philadelphia area. Her first writing experience was as High School Columnist "Dear Gabby". She published her first book, "Joy Comes Through the Mourning", an inspirational collection of letters, poetry and short stories reflecting on her 4 years as a widow. She began The String of Pearl series with "Pearl the Little Light that Shines", followed by "The Refined Pearl". She co-wrote a children's chapter book with her niece, Hadana Trinity Smart titled "Hadana and the Skating Club".
Deborah has published 45 books in total and counting. It is her passion to work with writers and authors at all stages of the publishing platform. She has completed her training in Social Media Marketing and is prepared to take authors struggling to sell their books to the next level. "It's all about knowing what you want and where you want to go in this process."
Ms. Smart's latest book project is "Smart Lifestyles Online: Finding Your Inner Core Confidence".
Connect with Deborah and see how she can help you bring your publicity dreams and recognition to fruition.
Web Sites
http://gladstonepublishing.com
http://onesmartladyproductions.org
07 Linda Lee Ritenour.mp3