Chyna Blue
&

Edifyin' Graphix
Edifyin' Graphix & Chyna Blue
Express their Divine Creativity through Graphics for your Personal or Business Use. Whether you are an Artist, Author or Business Enterprise you should consider their Unique touch that will enhance your Presence and Distinguish your Product in the market.
For more information contact :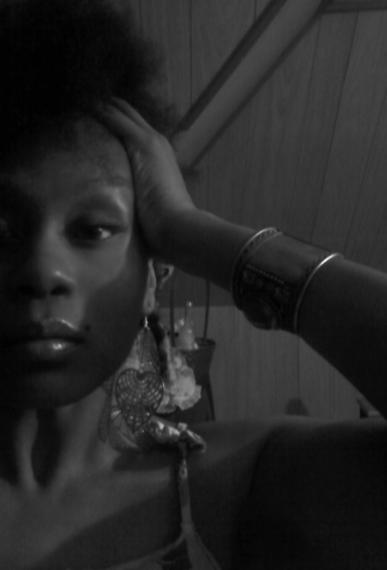 My goal is to provide you with the same quality work you would receive from big name graphic design agencies, but at a more affordable rate. Being a small business, I know the importance of affordable, quality work and I also know how difficult it can be to find a company that is willing to work with you and your budget. At Edifyin' Graphix™ our dream and idea of success is helping others to become successful. I love creating and working with my clients who trust me each day with their visions and the dreams they value most.

Business Services
Logo Designs
Flyers
Brochures
Stationary
Business Cards
Catalog Design
Video Production
Artistic Services
Cover Designs
Flyers
Posters
Brochures
Logo Designs
Business Cards
Video Production
Custom Book Cover Special
Inner Child Press Authors

Front Cover : starting from : $75.00
Full Cover : staring from : $120.00

Q. Describe the most common types of jobs you do for your clients.
A. Some of the most common types of jobs that I have are mostly print jobs. Because people are doing a lot of promoting on the web and through social networking now I also get a lot of web promotional work. Some examples are web banners, event promotions and logo's. Most of the event promotions that I have worked on, have also been used as print work. Some of examples of my most common print jobs are: Pluggers, Logo's, T-shirt designs, book covers, business cards and most recently Cd cover designs and banners.
Q. What important information should buyers have thought through before seeking you out?
A. Something that I think is important information when starting up a project with me is to know your vision. Have an idea of what you want before you sit down and consult with me. Although I LOVE when a customer gives me "creative control" I feel all parties come out on top when we each can see the vision of the end result.
Q. What do you like most about your job?
A. What I like most about my job is Creating. Starting off with a blank canvas and waiting for what happens next is the most rewarding thing I have ever experienced. I absolutely love it. I feel blessed each and every day that I have this talent and it motivates me even more to work hard to satisfy each customer so they too can feel rewarded by my work.
Edifyin's Product List

Logos : from $55 to $85

Business Cards : from $30 to $75

CD covers : from $100 front cover to $135 full design

Custom Book Cover Design : from $99.00

Flyers : $25 for design

Banners : (full size) starting at $45

Banners : (web/facebook/twitter) $25

Twitter Page Design : $30

YouTube Page Design : $30


I also do
Book Marks, Posters, Brand Marketing Advertising, Video Creation and More.
Collagen USA (Brand/Image Design)
Accessory Me (Brand/Image Design)
Kandee Shop (Brand/Image Design)
Honey Bé™ (Brand/Image Design)
Unek Reality Publishing
Hip Hope Publishing
Hip Hope Productions
Published Author Candance Mumford
Published Author/SpokenWord Artist Floetic Flo
Live Life Productions
One.Stage.One.Mic
SpokenWord Artist Romeo D'nati
SpokenWord Artist Eryk Moore
SpokenWord Artist King Era
SpokenWord Artist Lionel the Rebel
SpokenWord Artist Poetic Black
SpokenWord Artist Written In Pain and Poetic Black
Hip Hop Artist Kronic Andretti
Hip Hop Artist Bishop Da Great
Independent Hip Hop Group Dubbb Life
Fashion Model Adina Murrell
Chance Ministires
No Greater Love Church
Christian Kings
Loving Me Again Inc.
P.E.E.K Development
Poetry In Motion Care Bears
Artson365.com
Spit Ur Peace Hagerstown Maryland
SpokenWord Lounge Chicago
Y'nnek Brand
Inner Child

Inner Child Press
Inner Child Magazine
Custom Book Cover Special
Inner Child Press Authors
Front Cover : starting from $75.00
Full Cover : starting from $ 120.00