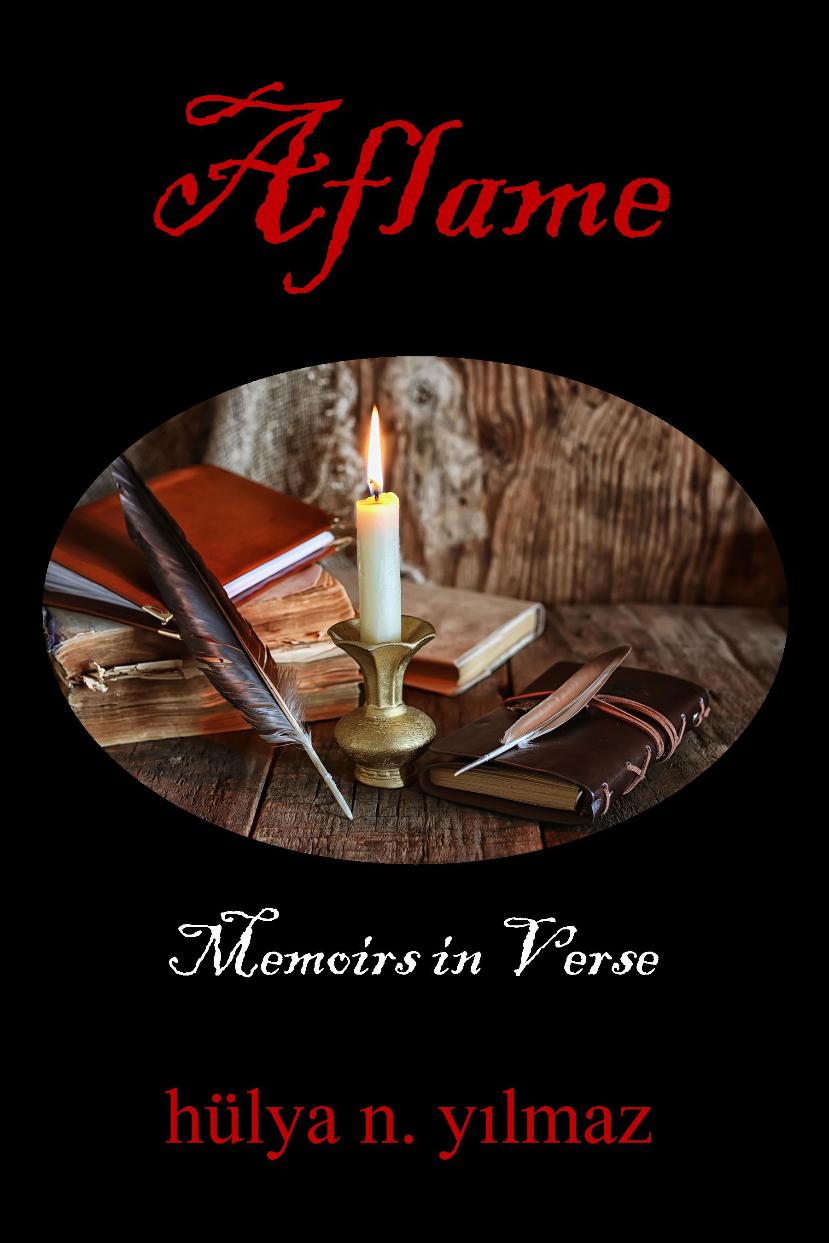 now Available from . . .
Demetrios Trifiatis & hülya n. yilmaz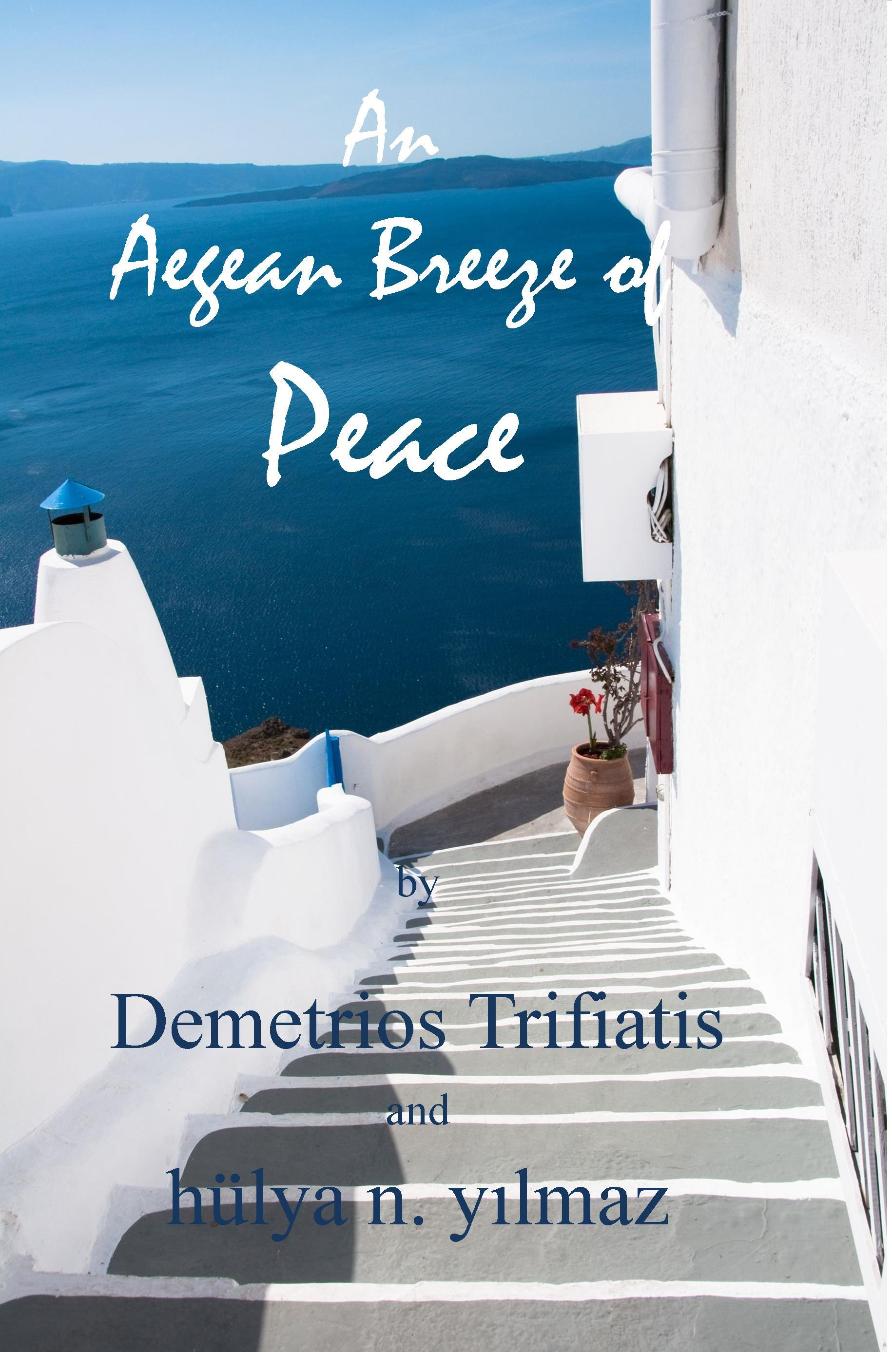 in joyous dance unite hope and smiles
dreams and love recover
never to suffer pain again
Foreword
When i consider this masterful collaboration of poetry between hülya n. yılmaz and Demetrios Trifiatis, i have to believe. When i speak of believe, i speak of a better world and what may come when we humans not only learn to coexist, but to have a unified vision and begin to take forward steps toward the manifestation of that reality.
I do have a personal affinity for poetry and what it can accomplish. In this book you will have an opportunity to visit upon the commonness of soul regardless of the history that may be. As we all know, when we speak of things of the past, it is all tainted by he who tells the story, ergo His Story. The unfortunate aspect of this premise is that it, the history given the populace often serves to instill and maintain a divide amongst us, the common people. With, and through poetry we have the ability to transcend the sometimes misguided assumptions of man / woman and history alike.
Many of the poems you will have the opportunity to read and thus experience will provide a clear insight into the unadulterated fact that we as humans are more alike than different. In this humble offering of verse, An Aegean Breeze of Peace you will get to witness no only the humility of both hülya and Demetrios, but the lofty yet realistic idealism of two souls from two very diverse histories that are bridging the illusory distance that once existed. I pray you do enjoy this offering of this highly spiritual love and understanding of each author's separate identity and how they each express a oneness that can only be found when we open our eyes and peek beyond the restraints of being human in a world that is evolving to greater standards.
Bless Up
William S. Peters, Sr.
Inner Child Press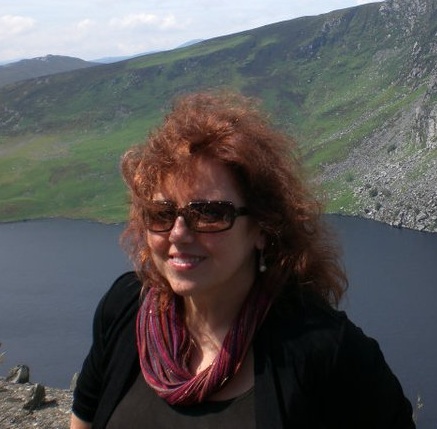 hülya yılmaz is an interrupted poet and writer since middle school, hidden in a career as a college professor in Humanities. She earned her Ph.D. from The University of Michigan in Ann Arbor in 1989. Her extensive teaching experience resulted in a respectable number of thankful students whose verbal and written words of appreciation she cherishes most of all in her profession. She authored a research book in German in 1992 on the literary reflections of cross-cultural influences between the West and the Islamic East – a groundbreaking study for the time. More recently – on April 24, 2012 to be precise, a scholarly anthology was published to which she contributed by invitation with a book chapter on a controversial novel by Orhan Pamuk, the 2006 recipient of the Nobel Prize for Literature. In her creative writing, yılmaz concentrates on fictional autobiography, short story and poetry. Two of her poems were published in July, 2013 by Indies In Action in the international charity anthology Twist of Fate. Presently, she continues to teach full-time in her fields of specialty; is a self-appointed literary translator and a novice in free-lance writing.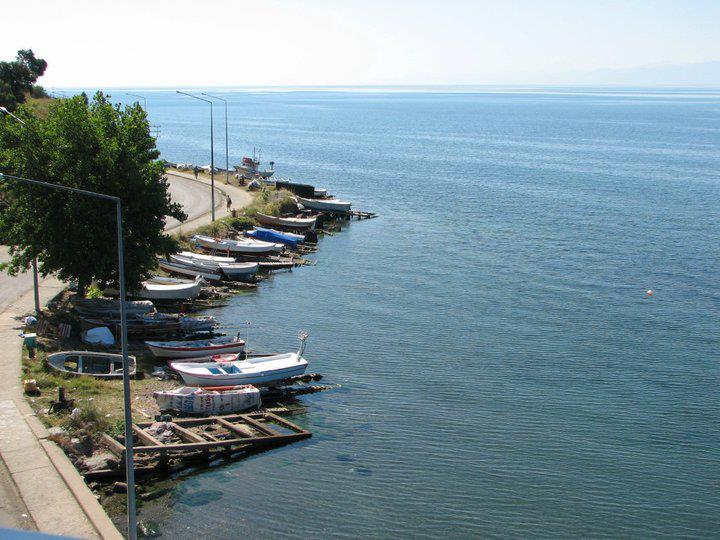 Come, come again, whoever you are, come!
Heathen, fire worshipper or idolatrous, come!
Come even if you broke your penitence a hundred times,
Ours is the portal of hope, come as you are.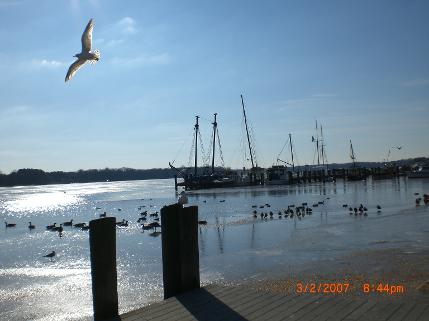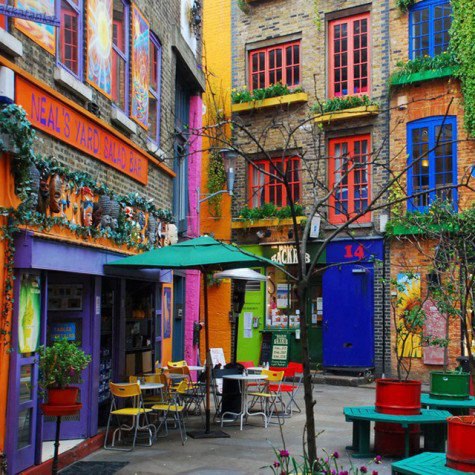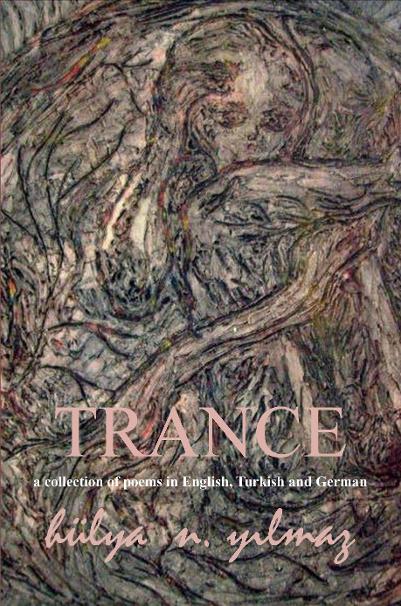 My name is Hülya YILMAZ. I was born and raised in Ankara, Turkey and have been living in the United States since the winter of 1980. I came to the States to pursue my doctoral degree in German Studies with the goal to return and serve in my home country but stayed on after earning my Ph.D. in Germanic Languages and Literatures and establishing my academic career within the same field. I hold the position of Senior Lecturer in German, Undergraduate Program Academic Advisor and Language Program Director at Penn State University where I teach the language, culture, and literature of Germany, including the literature of immigrants. I am also Instructor of Comparative Literature Studies where I teach "Literature, Gender Consciousness, and Islam," a Women and World Literature course every Spring semester. My dissertation as well as a book I had written on the influence of the Islamic East upon the 19th and 20th-century German literature through Anatolian Sufism leads me also to the field of comparative literature studies. Hence, I also taught and currently teach literature reflective of gender relations within the Islamic context, against the backlash of Western conceptualizations of Islam and Moslem women.
Teaching and research are my true hobbies, as far as my personal life is concerned but I do have other favorite pass-time activities, though my free time is extremely restricted and they still directly relate to my profession. I like to read, write, primarily poetry, and translate literary works using my knowledge in three languages, namely, Turkish, German and English. I wrote a short story as a teenager and numerous poems in Turkish, never had the story published. One of my poems, however, was published in a popular magazine when I was very young. Traveling especially for non-business reasons is an activity I enjoy tremendously but unfortunately lack the time to arrive at destinations of my desire that include the majority of the Turkish and the American landscape, Venice, Florence, and Rome, to name only a few. Leading a crosscultural existence on a personal level and having dealt and continuing to deal with diasporic literature in my profession may have prompted me to assume my yet most significant hobby, namely, to continually develop and advance upon perspectives through which to bridge the East with the West, thus imitating in my personal life my primary research objective of arriving at a synthesis between these two seemingly disparate realms. At this point I believe it would be most appropriate to conclude with a quote from Mevlana Celaleddin Rumi, the world-renowned 13th-century Anatolian mystic with the hope that one such bridge will always be within reach for everyone.