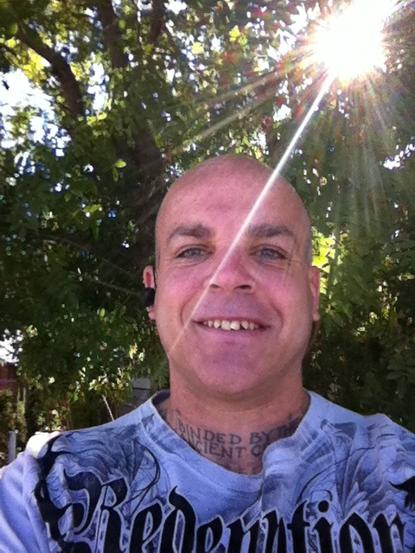 about the Author
A writer of 22 years, Robert spends much time outdoors taking pictures and praying. His goal through poetry is to make people smile every day.
Robert enjoys spending time with his Wife, watching in amazement as God blesses them both.
Preface
God and Nature was born from within a desire to photograph the intricacies and beauties I see in His creation. As I began to take photos and share them with friends, the poet in me was stirred and I started to intermingle the two gifts. I found this to be another avenue of growth and change for me, and a deepening took place. I have put this book together at the request of my fans. My desire is to get you to truly look at nature and see God's presence within it. I hope you will not just see his presence, but feel it and give God the glory for his creation.
Sincerely
Robert J. Neal
Credits
Author
Robert J. Neal
Cover Photo
Kimberly Alarcon-Zacek
Photography
Robert J. Neal
Photography
Kimberly Alarcon-Zacek
pages : 1, 4, 16, 18, 43,44, 77
Editor
Christina Fulco - Neal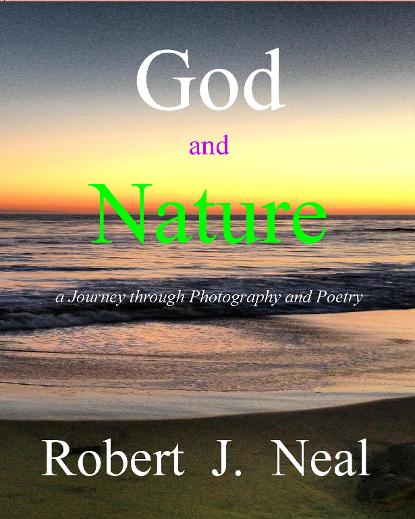 Foreword
As his work continues to evolve, Robert Neal assures us we are not alone in our humanity. He gifts us with a hope that everything we need to overcome adversity may be found within ourselves. Mr. Neal assures us of the normalcy of heightened emotional states during difficult times as well as times of joy. The poet explains that with every personal epiphany comes further understanding of our private spaces and personal missions during a lifetime of circumstances either not of our own choosing, or resulting from poor choices which leave us open to feelings of hopelessness, helplessness, guilt, or regret. Mr. Neal calls to us from those dark places and invites us to connect with one another and to the Divine Spark we often choose to ignore, because we are often at a loss to define it. Robert Neal posits that faith in a Creator God does not weaken our personal resolve to overcome life's difficulties. It is a tool we may use throughout the quest to realize out most contented and altruistic selves. Both to believer and skeptic Mr. Neal successfully sheds new light upon the ancient road to understanding our spiritual and emotional existence.
Patricia Stronczek Peters
Douglass College
Rutgers University, "93
Phi Beta Kappa, "92