Albert Carrasco


aka

Infinite the Poet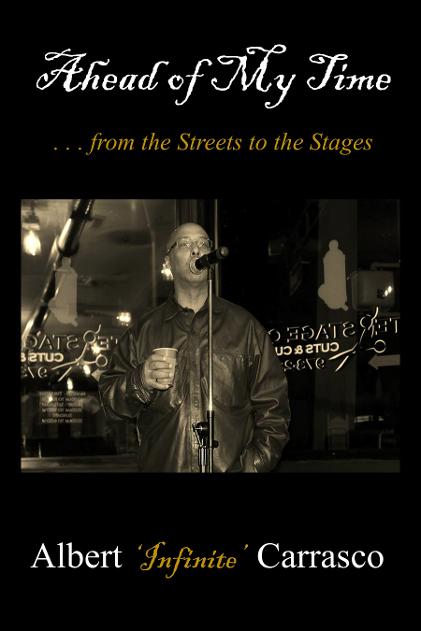 Albert Carrasco, AKA Infinite the Poet, AKA Infinite, is an urban poet, mentor and public speaker.
Infinite the Poet grew up in the east part of the Bronx and still resides there; so, he knows many young men will follow the same dark path he followed looking for change. The life of crime should never be an option to being poor, but it is very often so.
Infinite believes his experience of growing up in poverty, dealing with drugs and witnessing murder over and over were lessons learnt, in order to gain knowledge to teach. His harsh reality and honesty are a powerfully packed punch, delivered through rhyme.