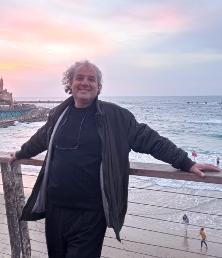 about the Author . . .
Ziyad Khaddash is a Palestinian writer and a school teacher. He was born in Jerusalem in 1964. He comes from a displaced village in Al-Ramla District. He lives now in Jalazoun Refugee Camp near Ramallah. He has published twelve collections of short stories in Arabic, the last of which is "Laila Murad's nose", published by Dar Al-Ahlia in Amman in 2023. Ziyad won the State Appreciation Award in 2015 for his book "The Waiter's Mistake." He was shortlisted for the Kuwaiti Short Story Forum Award in 2017.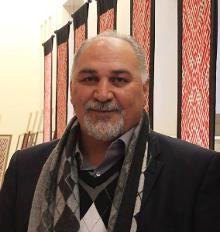 about the Translator . . .
Fayeq Oweis, Ph.D. is a Palestinian-American artist, educator, and linguist. He served as a Language Manager with Google for almost 10 years, and he was the recipient of the Mohammed bin Rashid Arabic Language Award in recognition of his efforts in enriching Arabic Content online and leading language initiatives in the region. Now, he lives in Ramallah and manages his own business, Aqlama.ai.