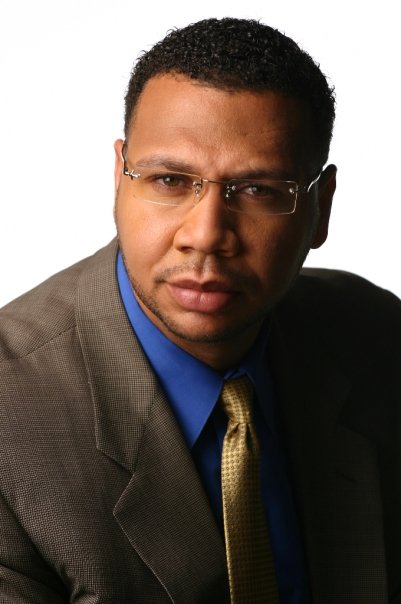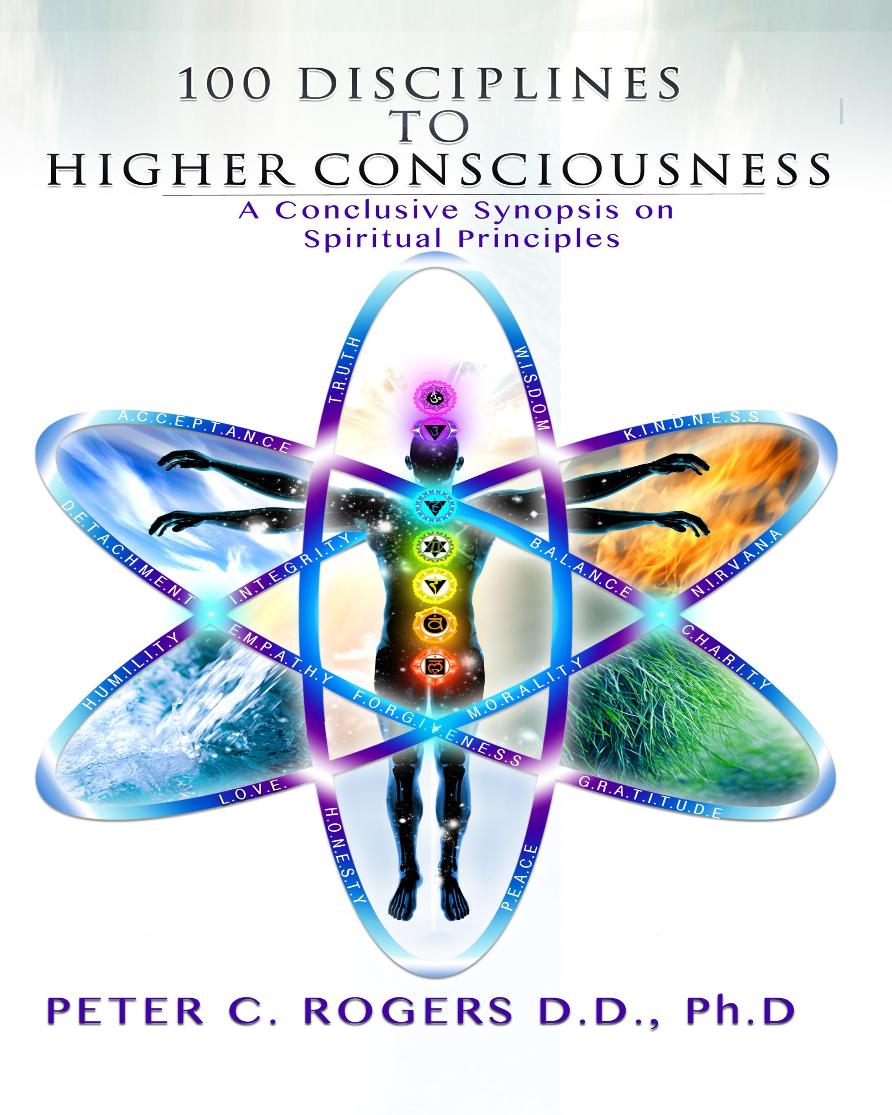 for a limited time only
buy
100 Disciplines
and get The Workbook
FREE !
offer expires March 15, 2017
order your Combo 100 today!
$ 29.95
Offer expires March 15, 2017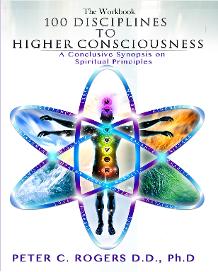 Order Your Copy Today !!!

Dr. Peter C. Rogers is a Light-Worker, a Certified Life Coach, Motivational Speaker, Minister of Metaphysics and Spiritual Counselor. He is also the author of several books to include; Ultimate Truth: Book I, Universal Truth: Thinking outside the Box: Book II, 100 Disciplines to Higher Consciousness: A Conclusive Synopsis on Spiritual Principles, and his highly anticipated memoir, For Pete's Sake: A Journey of Spiritual Liberation. He has also contributed to several other published books to include; The Vine Keeper: Messages in Poetry and Prose, Dancing Toward the Light, World Healing World Peace, and Masterminds of Mentoring and Human Motivation. Dr. Rogers is a skilled lecturer and teacher of The Master Key System which is an ancient system of manifestation formulated by Charles F. Haanel over one hundred years ago. He has served as a columnist for the Infinite Field Magazine as well as The Inner Child Magazine. He has been a guest on countless radio shows to present his unique brand of philosophy. In 2006, he formed a Non-Profit organization called P.E.L.S.A to assist people in overcoming addiction and balancing their energies. In 2010, Dr. Rogers launched his Life Coaching practice TRUTH Dynamics to help assist people on their quest for self-actualization. Dr. Rogers has been a student of Spirituality and Metaphysics for the past 25 years and in 2009, he received a D.D., Doctorate of Divinity in Spiritual Counseling as well as a Ph.D., Doctorate in Metaphysical Sciences from The University of Metaphysical Sciences in Arcata, California. He is a certified Professional Life Coach from the Fowler Wainwright International Institute of Professional Coaching. He currently resides in Long Beach California where he continues to devote his time and energy writing, lecturing and coaching others on their spiritual journey towards self-realization.

PROFESSIONAL EXPERIENCE AND ACCOMPLISHMENTS:
Member of Toastmasters Live Wires Club #4131

Certificate of Commendation (Gloria Molina) Supervisor, First District

Certificate of Achievement (Personal Relationships) H.L.P.U.S.D

Certificate of Commendation (Nate Holden) Councilmember, Tenth District

Los Angeles County Board of Supervisors Commendation Recipient.

Metaphysical Practitioner Certification, Universal Church of Metaphysics

Ordained Minister of Metaphysics, Universal Church of Metaphysics.

B. Msc., Bachelor of Metaphysical Sciences, University of Metaphysical Sciences, CA.

M.Sc., Master of Metaphysical Sciences, University of Metaphysical Sciences, CA.

D.D., Doctorate of Divinity, University of Metaphysical Sciences, CA.

Ph.D., Metaphysical Sciences, University of Metaphysical Sciences, CA.

Author of ULTIMATE TRUTH: Book I
Author of UNIVERSAL TRUTH: THINKING OUTSIDE THE BOX: BOOK II
Author of 100 DISCIPLINES TO HIGHER CONSCIOUSNESS: A CONCLUSIVE SYNOPSIS ON SPIRITUAL PRINCIPLES.
Author of his upcoming memoirs; FOR PETE'S SAKE: A JOURNEY OF SPIRITUAL LIBERATION
Co-Author of MASTERMINDS OF MENTORING AND HUMAN MOTIVATION
Co-Author of WORLD HEALING WORLD PEACE 2014
Forward: THE VINE KEEPER
Forward: DANCING TOWARD THE LIGHT: THE JOURNEY CONTINUES
Author Recognition: DIVINE INSPIRATIONS: FROM MY SOUL TO YOURS
Author Recognition: TANTRIC LOVE SUICIDE
Columnist for The Infinite Field Magazine (2010-2011)
Columnist for Innerchild Magazine (2012-Present)

Over 40 published articles

Over 30 Radio Appearances

Over 300 Speaker Appearances

Master Key System Workshop Facilitator (2011)

Ultimate Truth Workshop Facilitator (2012)

Impact Drug & Alcohol Treatment Center Workshop facilitator 2012)

BHS Behavior Health Services Workshop Facilitator (2012)

Watts Health Foundation Workshop Facilitator (2012)

Panel Chair: Amity Foundation (2005-Present)