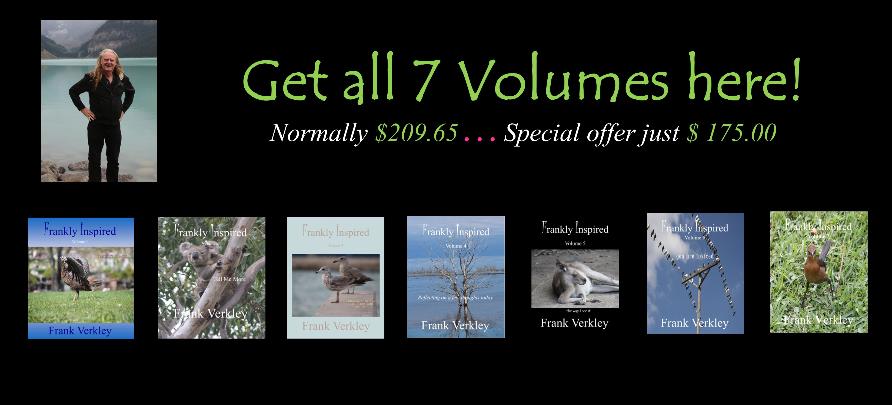 Get ALL 7 Volumes
just . . .
$ 175.00
Retail : $ 209.65 . . . Save $ 34.65
Purchase Here !
Order your complete set today!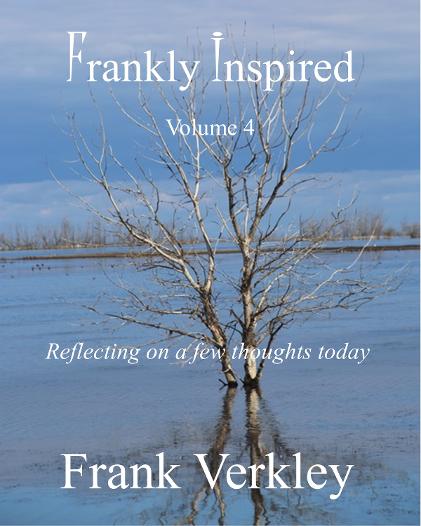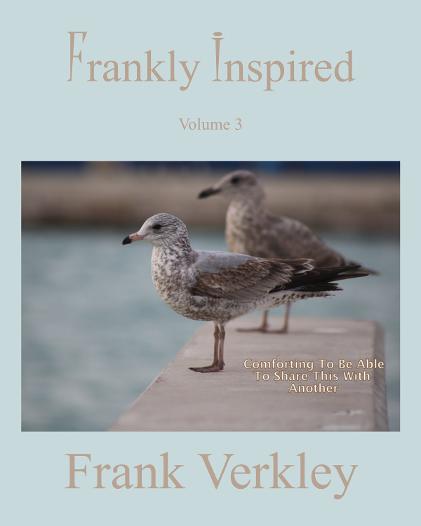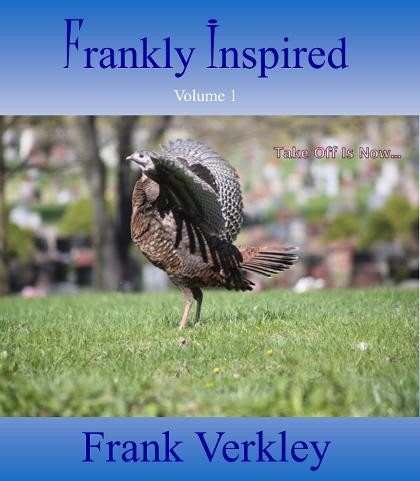 ISBN-13: 978-1-970020-81-6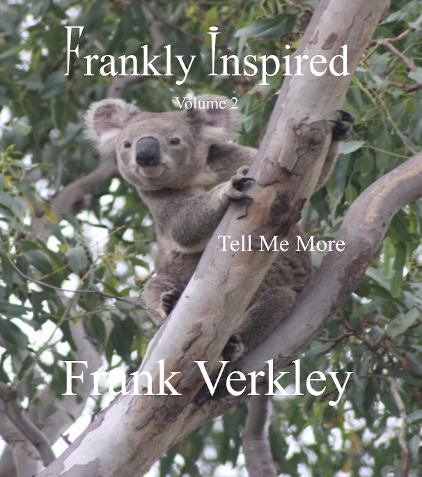 ISBN-13: 978-1-970020-92-2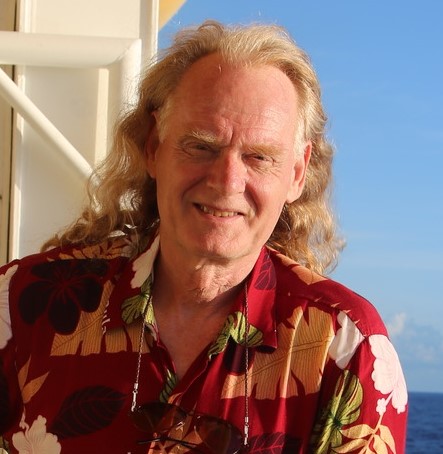 about the Author
In the words of Frank Verkley, creating has been a life-long passion since his earlier days of growing up on a farm in Kerwood along the rural route roads of Southern Ontario. The author describes those times as a period of a never-ending passion to feel the experience of life, during which the roots of creativity blossomed everywhere.
Verkley explains his experience through the source of his mind's eye, as he would gaze upon this world's banquet of life that his camera caught in its click. The author saw beauty and mystery everywhere, waiting to be discovered. He elaborates thusly on his journey as a photographer to capture what had never before been captured or documented for the enjoyment of many. The source never ends, according to the author of Frankly Inspired. Moreover, the source always provides as each moment arrives for his next "great moment".
Frank Verkley states that he has engaged numerous thinkers throughout his entire life, and that he has early on begun to gather up a collection of thoughts and ideas from his father, mother, friends and mentors. Over time, the author stresses, they stood out as parts of a puzzle of his life – as the path to his awareness unfolding into his reality.
Verkley recalls how one day it dawned on him that his photography often spoke to him as well. Thus, the beginning of his intent listening to what the pictures had to say . . . As it happens often, a new idea sprung forth, and he began to ask: Why not meld the two together into an inspirational piece each day? With the total of 7 volumes of Frankly Inspired, the trend is established. On this first volume, the author comments: "There are 100 days of insights and reflections. Each day brings more. Look for the next volumes to continue the process of discovery. I am inspired by those close to me who took the risk of publishing their work, my aunt Miep Verkley, in particular. Her many volumes of personal reflections continue to inspire me. There are many others."