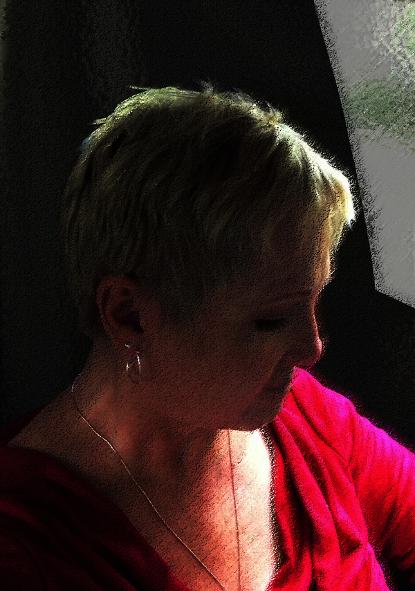 Laura Lee Sweet is the pen name of a southern poet and artist who has spent most of her life being what other people expected her to be. Her public writing over the years has mainly consisted of web-based informational material, training and educational publications, the occasional newspaper article, and press releases. Nearly two years ago she stopped hiding her poetry in journals and boxes of three by five cards. Posting her work on-line was a huge step out of her comfort zone but she was encouraged by people whose work she appreciated. The relative anonymity of her pseudonym has allowed her freedom to explore a variety of artistic styles and topics.
Two wonderful grown-up children have taught her many lessons about life. She has tried to encourage them to be who they are so they never have to hide.
Being a part of the Inner Child family through the Facebook group and as a contributor to "Hot Summer Nights 2013" continues to be an encouragement and blessing to her. Bill and Janet challenge her just by the sweetness and light of their souls.
Peace and growth and deep, abiding love are the goals of Laura Lee's life. Writing has been one of the paths to achieving that.
You can contact her at SweetLauraLee@yahoo.com.

Longing and dreams were something I have never been able to express to a wider world. For a long time I even denied these emotions to myself. They seemed too self-indulgent or impractical. They also were entirely too revealing for a person who had developed a certain image she endeavored to hide behind. I have realized that I let myself feel like a failure for years, not because I failed to be my true and hidden self but because I failed to be this false person I had created for myself. The standards were not too high. They were just not ME.
I have always written but those poems and stories and journal entries were rarely see by anyone else. As I looked through journals and boxes of three by five cards I realized that topics might be silly or heartfelt but still were all about longing to be a certain girl...to be loved, to be enough.
The work here varies from the sweet to a more sensual theme. It also ranges from despair to peace to downright silliness. That is life. It is okay to have ups and downs. I have spent many years hiding who I really am inside and seeking a false equilibrium. No more. I am now beginning to spill out my heart.
Laura Lee Sweet
In the Deep South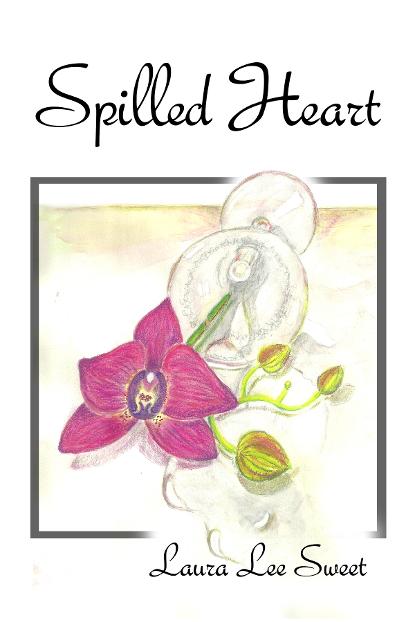 Foreword
The poems in these pages will touch you because they are the words of a poet who has dared to be brave and, as she says in her opening poem, "There is only the peeling away of pretense and shame and the baring of my own crass beauty." These poems will move you because they are direct and bold and unlike so much contemporary poetry, they do not play abstract mind games. They are not written to impress other poets but are meant to communicate openly her yearning, pain, loneliness, and struggle for identity in vivid, evocative language that anyone can understand and feel.
I like to think we all speak poetry when we reveal our experiences with intensity and in our own unique ways. In these poems, the poet is speaking her "spilled heart" in graceful, well crafted poems that are filled with honest insight that transcend the subjective and become universal. In the poem, "Pondering" she laments and accepts the distance between lovers who cannot be together. "We watch the stars together and apart."
In "Reclaimed" she resists the pressures to be taken for granted and the feeling of being trapped by expectations. "Over and over I let them steal my joy, kill my love, wound my very soul," but then finds the strength to say, "I reclaimed my joy. I reclaimed me." It is a poem of triumph.
The poems range from feeling strong, feeling weak, feeling loss, feeling needful and unworthy to unleashing her passionate sexuality. In the "Dark Warm," she writes, "Listen as my heart opens and sings for you." In "First and Best," her heart wails, "Love me most," and expresses her yearning to be loved, seen and adored. Who doesn't want that?
This is a book of love poems that are sensual, wise, painful and joyful. In the short lyric, "Choices," she writes, "Completeness is more than orgasm, / more than habit. / It is about choosing everyday /to pick up our hearts /and walk together."
I love the poem, "Icarian Days" and how she takes the myth of flying too close to the sun and writes, "My wings just won't work. I am bound to earth, trying to apply feathers with wax and string…where is the magic that will transform me into all my dreams."
I could go on and on taking lines from various poems to illustrate the wide range of feelings expressed. I believe all poems are ultimately love poems whether they are about nature, war, suffering or joy. This book is rich and abundant with poems that reveal feelings and observations that are deeply felt and expressed in memorable, lovely language. Robert Frost said, if a collection has twelve poems, the book is thirteenth poem. I'm pleased to say, this is an exquisite poem.
Arnold Greenberg
East Blue Hill, Maine